Miriam Zayed Community Service Award
The Miriam Zayed Community Service Award is named in honor of Illinois activist Miriam Zayed who helped strengthen the voice of Arab Americans in local government, politics community service and in regional elections. The Award is presented each year by the AADC board and the family of Miriam Zayed including her daughter Lena Zayed Hussein.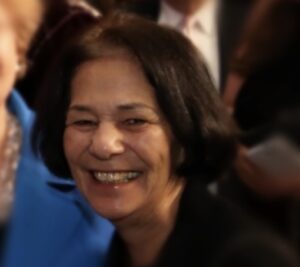 Miriam Zayed grew up in Chicago and later in Burbank, Illinois and was inspired by her father who played a key role in the religious health of Chicagoland's growing Arab and Muslim community. He helped lead the formation of a coalition in 1959 to raise funds to build and open the region's first Mosque in Bridgeview in 1981. Sheik Zayid served as the Mosque's first Imam.
She was an officer with the Arab American Democratic Club and was instrumental in encouraging Arab Americans to engage directly with local governments and elected officials.
Miriam Zayed died on Tuesday, October 23, 2018 of natural causes. She was 68 years old.
The Miriam Zayed Community Service Award was created in 2019 to honor activists who reflected and embraced the spirit of Miriam Zayed's dedication to fairness, justice, community empowerment, and involvement.
The Award is presented each year based on input from members and by a vote of the AADC Board.
Here is a list of recipients of the Miriam Zayed Community Service Award:
JIM ZOGBY, MAY 15, 2022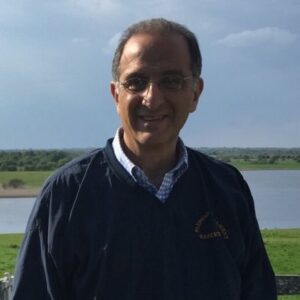 James Zogby co-founded the Arab American Institute, a Washington, D.C.-based organization which serves as the political and policy research arm of the Arab American community, in 1985 and continues to serve as its president. He is Director of Zogby Research Services, a firm that has conducted groundbreaking surveys across the Middle East.
In September 2013, President Obama appointed Dr. Zogby to the United States Commission on International Religious Freedom. He was reappointed to a second term in 2015 and concluded his service in May 2017. He was twice elected Vice Chair. Zogby is featured frequently on national and international media as an expert on Middle East afairs. Since 1992, he has written a weekly column that is published in 12 countries. In 2010, Zogby published the highly-acclaimed book, Arab Voices. His 2013 e-books, "Looking at Iran: The Rise and Fall of Iran in Arab Public Opinion" and "20 Years After Oslo," are drawn from his extensive polling across the Middle East with Zogby Research Services. His most recent book is, "The Tumultuous Decade: Arab, Turkish, and Iranian Public Opinion – 2019-2019" analyzes the fascinating transformations taking place across the Middle East region following the US withdrawal from Iraq and the Arab Spring. Dr. Zogby has also been personally active in U.S. politics for many years; in 1984 and 1988 he served as Deputy Campaign manager and Senior Advisor to the Jesse Jackson Presidential campaign.
In 1988, he led the first ever debate on Palestinian statehood at that year's Democratic convention in Atlanta, GA. In 2000, 2008, and 2016 he served as an advisor to the Gore, Obama, and Sanders presidential campaigns. For the past 3 decades, he has served in leadership roles in the Democratic National Committee. He currently serves as Chair of the DNC Ethnic Council, an umbrella organization of Democratic Party leaders of European and Mediterranean descent. He served on the DNC's Executive Committee from 2000 to 2017 and for more than a decade served as Co-Chair of the party's Resolutions Committee. In 1975, Dr. Zogby received his doctorate from Temple University's Department of Religion, where he studied under the Islamic scholar, Dr. Ismail al-Faruqi. He was a National Endowment for the Humanities PostDoctoral Fellow at Princeton University in 1976 and is the recipient of a number of honorary doctorate degrees.
SAMIR KHALIL, OCT, 25, 2020
Samir Khalil is the founder of the Arab American Democratic Club. He launched the organization early 40 years ago to support Democratic candidates win election to public office. The AADC is the premiere organization representing the voice of Arab Americans in Northern Illinois and plays a significant role in networking with other organizations to strengthen the Democratic Voice in local, regional and national politics. Samir was a board member of the Arab American Community Center on 63rd Street.
RAY HANANIA, OCT. 25, 2020
Ray Hanania is a Palestinian American journalist who covered Chicago City Hall for the Daily Southtown and the Chicago Sun-Times from Daley to Daley, 1977 through 1992. He published two Arab American newspapers (The Middle Eastern Voice, 1975-1977, and The Arab American View, 1997-2002). He currently writes news, features and Op-Eds for the Arab News Newspaper in the Gulf, and for the Southwest News Newspaper Group and the Patch Online.
MALIK ALI, FEB. 3, 2019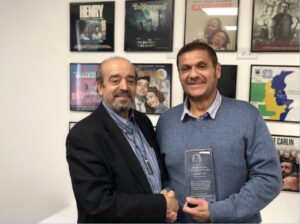 Malik Ali is the co-founder with his late Brother Waleed Ali of MPI Media Group in 1976. He is a board member and co-founder of the Prayer Center of Orland Park, one of Northern Illinois' most important Mosques and centers for Muslim community engagement. Malik and his late brother have been instrumental in supporting many community organizations and charitable efforts. MPI Media Group is an American producer, distributor and licensor of theatrical film and home entertainment. MPI's subsidiaries include MPI Pictures, MPI Home Video, Gorgon Video, and the film distributor for Dark Sky Films.
DR. GHADA TALHAMI, FEB. 3, 2019
Dr. Ghada Talhami has a long history in Arab American and Palestinian American activism. She served in 1970s as the representative for the Arab League. She holds a PhD in African History from the University of Illinois- Chicago, an MA in U.S. Foreign Policy from the University of Wisconsin-Milwaukee, and a BA Liberal Arts from the Western College for Women. She is the author of many books on Middle East history and politics. She is the D. K. Pearson Professor of Politics, Emerita at Lake Forest College.
NEMER ZIYAD, FEB. 3, 2019
Nemer Zayed is the Chief Executive Officer at Ziyad Brothers Importing which was founded by his father Ahmed and uncle Ibrahim in 1966 in Chicago. The business haas grown from a small store on Chicago's South Side distributing Syrian Bread to one of the country's most recognized supplier of Mediterranean and Middle Eastern food products of more than 500 products and 20 categories of grocery items.
PAST AWARDS
AADC LEADERSHIP AWARDS 2018
Hani Abdallah
Bassel Joudeh